Tours Bolivia
WORLDS MOST DANGEROUS ROAD TOURS-La Paz, Bolivia
Add.: Av. 16 de Julio #1490, La Paz
E-mail:
REVIEWS OVER TOUR OPERATOR
TOUR PICTURES
Picture 1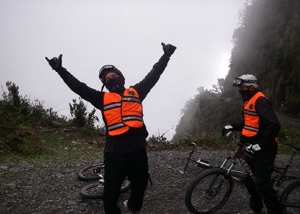 Picture 2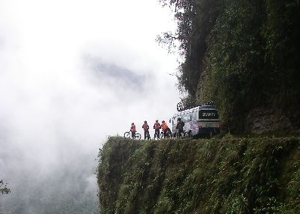 Picture 3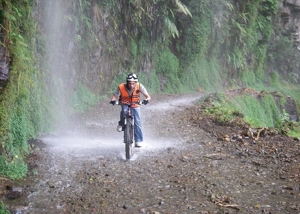 Picture 4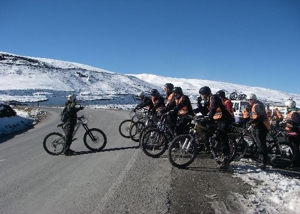 INFORMATION ABOUT WORLDS MOST DANGEROUS ROAD TOURS
Wordls Most Dangerous Road
Mountain biking down the Worlds Most Dangerous Road from La Cumbre to Coroico is one of the most popular activities amongst backpackers in Bolivia. Suitable for confident beginners and experienced riders alike this is a ride to remember. Starting amongst stunning mountain scenery at a height of 4700 meters and winding down through the Yungas cloud forest to the semi tropical setting of La Senda Verde Animal refuge this is the best way to the experience beautiful scenery of the area in combination with the adrenalin rush of downhill mountain biking.
We only work with Gravity Assisted Mountain Biking to offer this ride so we are confident we are offering the safest, most professional trip available. All equipment is thoroughly maintained and of the highest quality – there are no better bikes in South America – and the English speaking guides are trained to the highest standards.
Notable Highlights:
Gravity Assisted are well known to be the best and safest operator for mountain biking in Bolivia (and now in Peru!) and have been featured in the worlds media numberous times.
Suitable for:
Confident beginners to experts, average fitness and above.
Description:
After safety check and advice from your guides the group will start the ride at 4700 meters. The first section is smooth tarmac and perfect for getting used to the feel of the bikes and warming your legs up. There is an uphill section near the beginning which can be tough at high altitude - if you struggle on this part you can always jump in the support vehicle for a while to get past it though! Shortly after passing through the checkpoint at Undavi we will arrive at the Death Road proper. Here the road turns into a winding dirt road and we will take a break at the top for some further safety instruction and a chance to see the road winding down the valley ahead. From here on you will not be pedaling so much but concentrating on controlling your bike as per your instructions of the guides. As you descend the road will sometimes be dusty and dry , others times it will be rocky shale stones and nearer the bottom there will even be waterfalls that you drive under. The views will always be stunning and there will be plenty of breaks for you to enjoy them, take some photos and let the slower people catch up (you go at your own pace always).
After 4 or 5 hours riding you arrive at Yolosa and La Senda Verde Animal refuge where there will be showers and a buffet lunch waiting for you. You will even be served a well earned beer and can relax whilst getting to know the rescued animals in the refuge. Towels are supplied and there is even a swimming pool for you use.
After the well earned chill out time we start the drive back to La Paz (approx 3.5 to 4 hours) first passing by Coroico to drop off anyone wishing to stay the night there instead of returning to La Paz.. There is also the option of staying at La Senda Verde Animal refuge in one of the comfy cabins.
Note:
Does exist the option to sleep on Coroico or Yolosa.
VITAL STATS
Category: Tour Adventure / Aventura
Fitness Required: Moderate/Moderado
Availability: Daily/Diario
Duration: 1.0 days
Departs on: La Paz
Arrives to: La Paz
Visits:
La Cumbre
Yolosa
La Senda Animal Refuge
Coroico
Location: La Paz
Begin: 07:30 am
Finish: 21:00 pm
Payment in advance: Gravity Assisted Mountain Biking requires payment in advance in order to guarantee your tour. After making the reservation we will let you know methods to pay your tour in a safe and fast way (Credit Cards, Bank Deposit or Money Transfer).
IMPORTANT INFORMATION
What to Bring
Camera
Sun Block Cream
Water
Sun Glasses
Waterproof Clothing
Clothes:
….. Thermal shirt
….. Rainproof/windproof jacket
….. Long pants
Provisions:
….. Chocolate or your favorite riding treat
Odds and ends:
….. Bandana
The Price Includes
Food
Water
Tour Guide
Pool
The Price do NOT Includes
Accommodation
Insurance
CANCELLATION POLICY
We understand that sometimes plans fall through. We do not charge a change or cancel fee. However, this property (Gravity Assisted Mountain Biking ) imposes the following penalty to its customers that we are required to pass on: Cancellations or changes made 24 hours before your arrival date-time are subject to a total tour fare & Tax penalty. The property makes no refunds for no shows or early checkouts.

Bolivia Independence Day
2014-08-10
Bolivia, officially known as the Plurinational State of Bolivia (Spanish: Estado Plurinacional de Bolivia, Quechua: Bulivya Mamallaqta, Aymara: Wuliwya Suyu),[10][11] is a country in central South America....
More Info