Tours Bolivia
TOURS CAMINO MAS PELIGROSO DEL MUNDO-La Paz, Bolivia
Dir.: Av. 16 de Julio #1490, La Paz
E-mail:
COMENTARIOS SOBRE OPERADOR DEL TOUR
FOTOGRAFIAS DEL TOUR
Foto 1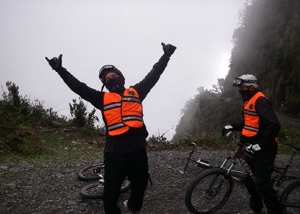 Foto 2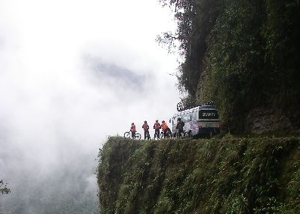 Foto 3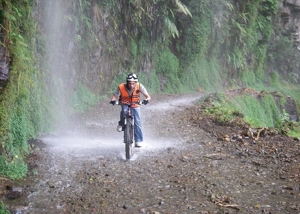 Foto 4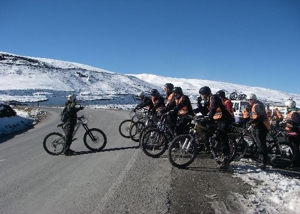 INFORMACION SOBRE TOURS CAMINO MAS PELIGROSO DEL MUNDO
Descenso en Camino Mas Peligroso del Mundo
Mountain biking down the Worlds Most Dangerous Road from La Cumbre to Coroico is one of the most popular activities amongst backpackers in Bolivia. Suitable for confident beginners and experienced riders alike this is a ride to remember. Starting amongst stunning mountain scenery at a height of 4700 meters and winding down through the Yungas cloud forest to the semi tropical setting of La Senda Verde Animal refuge this is the best way to the experience beautiful scenery of the area in combination with the adrenalin rush of downhill mountain biking.
We only work with Gravity Assisted Mountain Biking to offer this ride so we are confident we are offering the safest, most professional trip available. All equipment is thoroughly maintained and of the highest quality – there are no better bikes in South America – and the English speaking guides are trained to the highest standards.
Notable Highlights:
Gravity Assisted are well known to be the best and safest operator for mountain biking in Bolivia (and now in Peru!) and have been featured in the worlds media numberous times.
Suitable for:
Confident beginners to experts, average fitness and above.
Description:
After safety check and advice from your guides the group will start the ride at 4700 meters. The first section is smooth tarmac and perfect for getting used to the feel of the bikes and warming your legs up. There is an uphill section near the beginning which can be tough at high altitude - if you struggle on this part you can always jump in the support vehicle for a while to get past it though! Shortly after passing through the checkpoint at Undavi we will arrive at the Death Road proper. Here the road turns into a winding dirt road and we will take a break at the top for some further safety instruction and a chance to see the road winding down the valley ahead. From here on you will not be pedaling so much but concentrating on controlling your bike as per your instructions of the guides. As you descend the road will sometimes be dusty and dry , others times it will be rocky shale stones and nearer the bottom there will even be waterfalls that you drive under. The views will always be stunning and there will be plenty of breaks for you to enjoy them, take some photos and let the slower people catch up (you go at your own pace always).
After 4 or 5 hours riding you arrive at Yolosa and La Senda Verde Animal refuge where there will be showers and a buffet lunch waiting for you. You will even be served a well earned beer and can relax whilst getting to know the rescued animals in the refuge. Towels are supplied and there is even a swimming pool for you use.
After the well earned chill out time we start the drive back to La Paz (approx 3.5 to 4 hours) first passing by Coroico to drop off anyone wishing to stay the night there instead of returning to La Paz.. There is also the option of staying at La Senda Verde Animal refuge in one of the comfy cabins.
Note:
Does exist the option to sleep on Coroico or Yolosa.
ESTADISTICAS VITALES
Categoria: Tour Adventure / Aventura
Estado Fisico Requerido: Moderate/Moderado
Disponible: Daily/Diario
Duracion: 1.0 dias
Sale de: La Paz
Regresa a: La Paz
Visitas:
La Cumbre
Yolosa
La Senda Animal Refuge
Coroico
Ubicacion: La Paz
Salida: 07:30 am
Regreso: 21:00 pm
Prepago anticipado: Gravity Assisted Mountain Biking requiere pago por anticipado para garantizar tour. Despues de realizar la reserva, le indicaremos los metodos para pagar su tour de forma segura y rapida (Tarjeta de Credito, Deposito Bancario o Transferencia de Dinero).

INFORMACION IMPORTANTE
Que Llevar
Camara
Bloqueador Solar
Agua
Gafas para Sol
Ropa Impermeable
Ropa:
….. Polera termica
….. Chaqueta impermeable/anti-viento
….. Pantalones largos
Provisiones:
….. Chocolate o banana
Finalmente:
….. Bandana
Precio Incluye
Comida
Agua
Guiaje
Piscina
Precio No Incluye
Alojamiento
Seguros
POLITICA DE CANCELACION
Entendemos que a veces los planes cambian. Nosotros no cobramos cargos por cambios o cancelaciones. Sin embargo, este establecimiento (Gravity Assisted Mountain Biking ) aplica la siguiente penalidad, la cual debemos transferir al cliente: Cancelaciones o cambios efectuados 24 horas antes de la fecha prevista de inicio de tour están sujetos a un cargo total del tour más los impuestos y cargos por servicio. Este operador no otorga reembolsos si usted no se presenta en las oficinas del operador o si registra su salida por anticipado.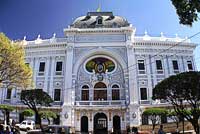 25 de Mayo. Aniversario de Chuquisaca
2013-05-22
El Departamento de Chuquisaca es un departamento de Bolivia ubicado en el sudeste del país. Cuenta con una población de 572.165 habitantes, la mayoría concentrandose en la capital del departamento, Sucre, con sede del Poder Judicial y capital de Bolivia....
Mas Info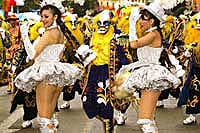 Fiesta del Gran Poder en La Paz
2013-05-22
La fiesta como expresión cultural también tiene su presencia en las calles que cada vez con más fuerza se va apropiando de los espacios públicos calles y avenidas, con las fiestas como ser la del Señor del Gran Poder en La Paz. ...
Mas Info

Dia Internacional del Trabajo
2013-04-21
El Día Internacional de los Trabajadores o Primero de Mayo, es la fiesta por antonomasia del movimiento obrero mundial. Es una jornada que se ha utilizado habitualmente para realizar diferentes reivindicaciones sociales y laborales....
Mas Info